Unreasonable at Sea day 17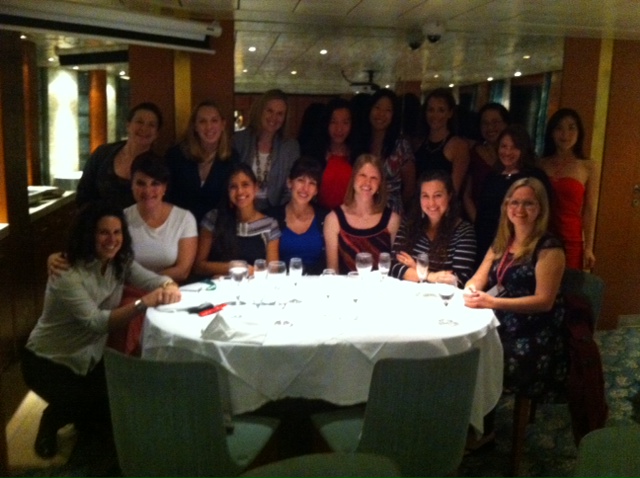 Here's women's night from 2 nights ago

I got the photos from Larissa of Protei on stage

more to come…
And a fireside chat, with Daniel :
It was really interesting:
A few takeaways: Pretty much cheated my way through school, if he didn't think he was going to get anything out of the course
Did you ever have a job? he smashed something in the garage of his parents house and had to get a job at "renta yenta" to get some quick cash
Lack of freedom to do what you think is best
-Anyway, it was a really interesting talk to hear that really the "itch" to be an entrepreneur is about making possible what seems impossible.

And using the geiger counter from sparkfun:

And I heard a banana near the geiger counter will recognize radioactivity.


It did not so much work.
And .. now we have to get together the electronics and motors