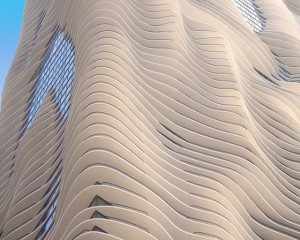 Aqua Tower Chicago – Tallest building in the world design by a woman.
Jeanne Gang, Architect, Principal Studio Gang Architects
Inspiration – Eroded rocks in the Great Lakes.
The terraces on the balconies are refined so that solar shading is maximized.  Sustainability is a hugely important part of the structure, with energy efficient lighting and rainwater collection systems. The complex facade has made the building much safer for our feathered friends as they tend to see the irregular forms of the building easier.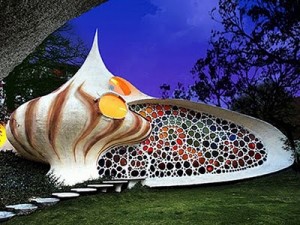 The Nautilus House – Javier Senosian, Architect
Mexico
Javier finds inspiration in forms of nature, examples of his work are based on the shapes of sharks, nautilus or crustacean shells. The problem with his "Bio-architecture" is that is unique to the user, sometimes a good thing in other cases not. The style is not easy to reproduce in mass production, the construction techniques used have not evolved and the design is not practical as it does not adapt to the existing appliances or furniture. Senosian designs are unique which in this case presents more problems than solutions. (Javier is an old friend and old mentor at Architecture school).