Unreasonable at Sea day 60: Srishti school of design, Bangalore, and Shiva's party
We arrived in Bangalore in the morning, at the Service Center where we were staying. Many of us had our own rooms, and it was nice there. We grabbed some breakfast there as provided to us then I spent some time preparing for the next day's pitch event, Bangalore start up festival.
We learned quickly that "Indian time" means generally 1.5 hours late, so instead of leaving the service center at 11:30 we left at 1:15, and by the time we arrived at 1:45 to the INKTalk offices where we were invited to lunch, I had to leave immediately for Srishti.
I had lots of cell phones and wifi hubs but I was not able to use any sim Card. In India it takes 24 hours before you can activate a sim card, then it takes a few hours after that, but additionally, you cannot activate a sim card from another state than the one you bought it in. So that was going to be problematic for me as I purchased it in Kerala and now was in Bangalore.
This is a nice passport photo example from the place where I got the passport photo the day before in Kerala: 
And you have to get a passport photo in order to get a sim card. Wow regulations. So I unexpectedly didnt have really a way to get in contact with anyone or the google maps I expected, nor were offline maps working but it was fine. Taking the rickshaw auto's seems good enough. It is interesting that there are just areas of the city, but no real addresses – Karnataka, Koramangala, etc. So it took about 1 hour to get to Srishti from the inkTalk offices, in a dusty Auto ride.
The guys from ink were super helpful and gave me a sandwich and got me into an Auto headed to Srishti.  Thanks. 
I arrived at Srishti, first to the wrong campus (because there are three venues within a few kilometers from each other), but then arrived at the correct campus and met Shika. She introduced me to some folks then I gave a short talk to about 50 people, and people showed extreme interest in water-related issues, open source DIY hardware kits / sensors (for example, a bio sensor measuring arsenic in the waters), and community mapping projects. I got some suggestions about meeting people at NCBS and other environmental groups. I met Sharath from Hackteria / Dorkbot etc, who eventually gave me a ride to where Jaaga is. From there, I tried to find a store where they could help me with my sim card, and I actually ended up getting a ride from a nice girl on her motorcycle to the cell phone store, but unfortunately it was closed. So I went back to the main road to try to catch a bus to Shiva's house for the party in Karnataka.

At that time, it was dark, and many auto's wouldn't take me, but then some guy helped me get an auto and gave Shiva a call. Although crazy traffic, I ended up getting there alright, although it took me about 1/2 hour to find the right place. I entered during the performances.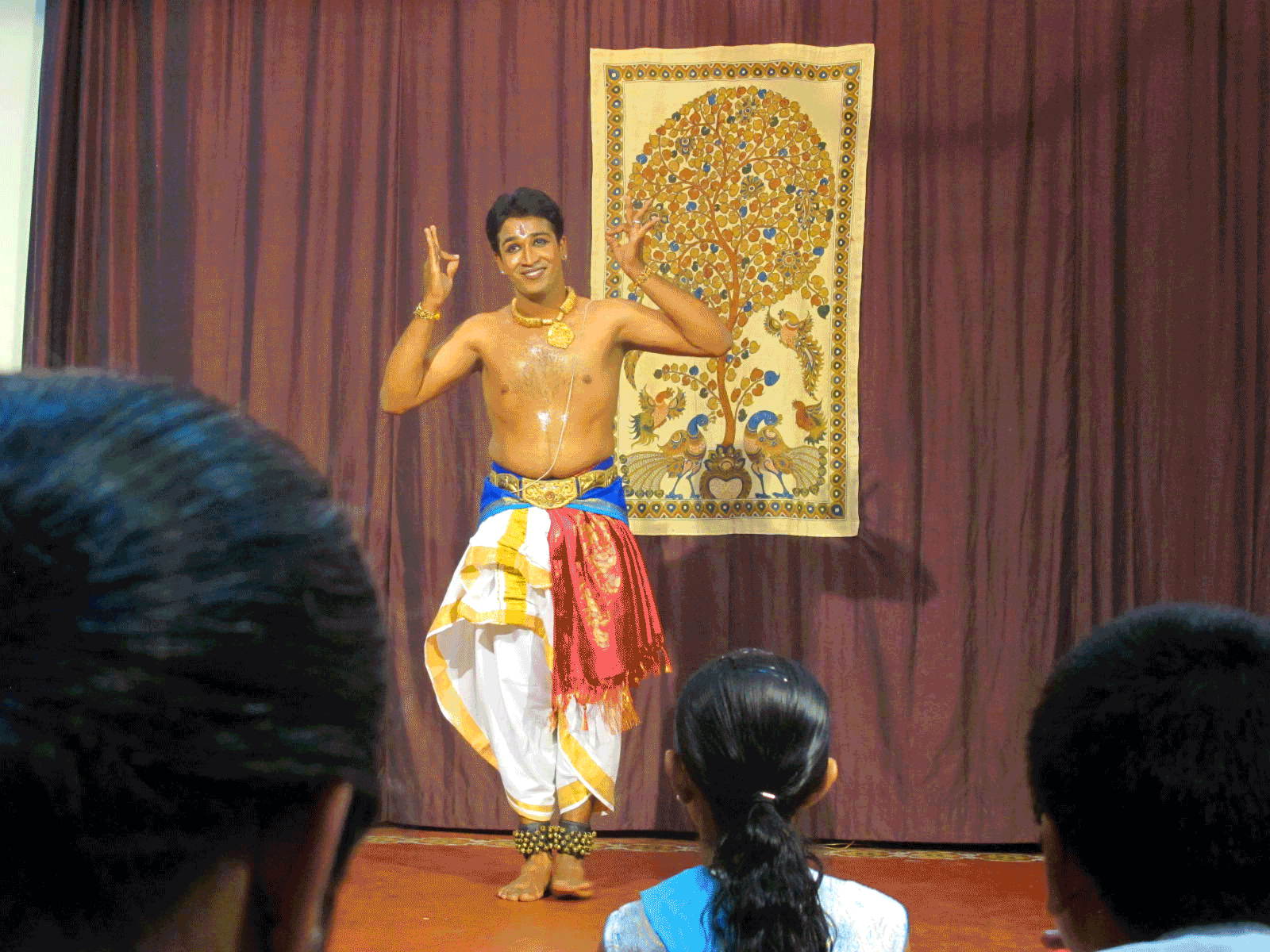 So there were performances for a few hours then eventually we ate a delicious feast dinner on a big plate with bread and lots of delicious yellow and green sauces and rice that was super sour and delicious and spiced.