Unreasonable at Sea day 56: How to change the world
Notes on Visual Thinking
I sat in on a meeting with Cesar, George and Daniel and this is what I took away from it:
1. How can we use that engine [creative design thinking and empathy, I think] to create the biggest impact?
2. how do you define change? change = change people's lives for the better, or advance your practice; for lasting transformation
3. the unreasonable institute seems to be working as an experiment, but what if took a more portfolio approach to think about an evolution than trajectory
INSTITUTION – parallel to what VIRGIN has done, But think of: inc, fast co, CNN: They haven't built anything they just have become powerful off of other's work
4. Every question is around impact; But the first time we filmed the institute it was only about impact ; there was no bigger picture – but it got bigger if we realized that the BRAND was the asset
-is impact your greatest goal?
5. entrepreneurship is the force for change
6. nurturing the potential in the innovator
7. entrepreneurship: that word is bad because it leaves out teacher, politician; but if you can nurture creative potential of all of the people then you can unlock much more potential. Not everyone is a designer from a professional perspective – but other people can think like designers. Everone has the responsibility to be innovative. We try to identify the need.
8. Here we try to : nurture the creative potential of innovators who nurture the creative potential in innovators, so you can collaborate as a team. learning is the curve to be on. 
[INTERRUPTED FOR A EMERGENCY DRILL]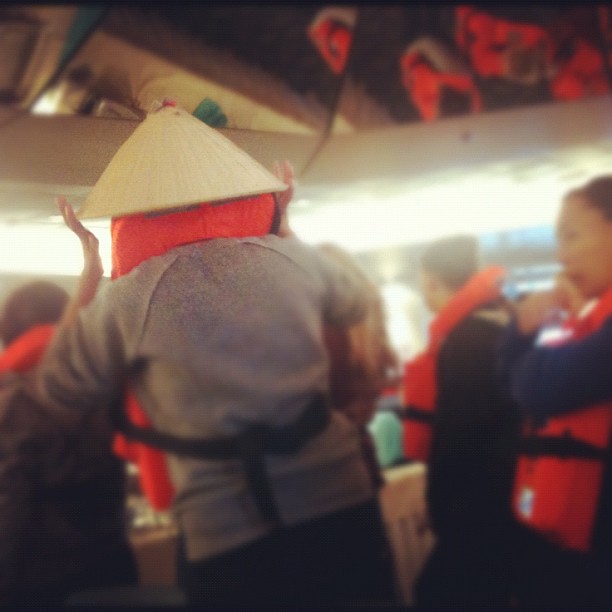 Brainstorming with Abby on Protei in Hong Kong, and Philanthropic investment
Protei in Hong Kong as a foreign company, as a HK based co., or as a subsidiary. We can get help, as a"social business", such as a company secretary, to set up the company and taxes for a few thousand HK dollars per year.
How do we find the right partner for manufacturing? finding the right partner can be challenging; Ideally you have someone who speaks chinese to go with you.
On the Funding side:
-HK government grants are starting to change the requirements so we don't have to be set up as a HK charity. Protei is eligible for HK government funding and it is open to foreign entrepreneurs. You can set up a HK company without staff right away but you have to say that you plan to create jobs and map out the next year and financials.
More on visas and work permits…
Big suggestion: Don't set up as a for profit if you aren't looking for investors – if you plan to reinvest the profits into R&D, then set up as a company limited by guarantee. You can't have shareholders, or take investors, and you apply for tax free status. This tax exempt status will make you eligible for lots of diff types of funding.
Protei is a good fit for venture philanthropy.
Brainstorming with Catlin
ON HK
We talked for a long while on HK, loans from the government, HK Science and Tech park, structuring the companies and HK for profit / not for profit setups; We learned about how Catlin structures OED and all of the companies within, in US and HK. It was extremely interesting and informative and I really look forward to learning more from her. It was super useful to learn from her how she structures OED.
And
1. r&d, grants from govt or competitions, ie in HK serap – 2 years, 1.2 million : [most companies die here at the end]
2. then manufacturing – they'll pay 50% up front, revenue and loans; loans from hsbc and local banks: [most companies then die at the end here]
3. third stage – growth and payback; profit or investment leads to growth (this is where investors make good partners)
DEEP DIVE with SOLAR EAR and TENDEKAYI
HOW DO I CHANGE THE WORLD?

a talk with Arch bishop desmond tutu – resident nobel peace prize winner working to inspire global change; & tori hogan, ken banks (frontline sms)
KEN: Maybe we cannot change the world. Maybe that is too broad of an idea. It's easier to do BAD stuff and change the world, but trying to fix education across africa is beyond the UN, us, etc. Let's frame it for more achievable goals that we can actually do.
TUTU disagrees – Slavery was a fairly universal practice and abraham lincoln succeeded: for reason, justice and oppression in south africa, reflected almost everywhere in the world; rosa parks, mother teresa
KEN: do you think they've changed the world for EVERYbody?
TUTU: YES i actually believe yes but I did cover my back by saying.. [i missed it]. one of the reason i came on this voyage was meeting you [addressing the students], knowing you are fantastic. Students help get rid of apartheid, young people – have you heard of karl kilberger from canada…
TORI: did you think rosa parks and others went out with the INTENTION to change the world?
TUTU: do a little bit where you are, it is those little bits that overwhelm the world; that is true but i want you to be able to maintain the dream to affect the whole world; dream about that; dream about poverty as history; do it in your little corner and it will ripple ripple ripple…
TORI: there were many people in that apartheid, you were not the only one; it is important to remember there are many people.
TUTU: when you are in a crowd you have been carried on the shoulders of others; I went to west point with my wife and on my visit they gave me a cap and i tried the cap and it wouldn't fit; a nice wife would have said it is too small but my wife said your head is too big
TORI: what is the doable stuff right now for these students?
KEN: question what i am seeing; don't accept that it is normal; as Natural Geographic said: LIVE CURIOUS, don't stop asking why; many people do see things, accept then and move on; famine: usually caused by dams etc; poor people don't spend their money on healthcare; there is a lot we assume; often end up solving a different problem than they thought they saw; because the problem is a lot deeper and complex – you can try to fix the system that caused the problem in the first place; – finding where your niche might be and getting out and seeing the world will help you understand where you are best placed
TUTU: I think it is important that we affirm what is happening to you; if we are people that didn't care, the fantastic thing is that you DO get churned up inside and then do say "what the heck is this"; I think you guys will keep affirming that the unease that you have is a fantastic testament to the kind of people you are who can actually begin to want to change the world and you can change it; our english brother is right… [tutu makes fun of ken then cackles]; he is quite right but you should DREAM and say I DREAM that this world is going to be different and THEN the reality; i've frequently said to the media: i'm very angry because you love nothing better than telling the story of a young person who has gone off the rails and you express it ; i have visited many countries; in accessible places you find kids like you from opulent homes;
Go dream dream dream and the realities might make you come down a little bit but dream;
KEN: when i started my journey in 1993 and was deeply affected with what i saw and the 14 people weren't and could go back to their dayhjobs and forget what they've seen but i realized it was hard to make a difference; I used to get out to african countries, be an observer, not ever thinking i'd make a contribution, but making observations I never thought I'd make a different one; I must still keep the spirit going to drop and travel; keep free and nimble – then I am more able to take opportunities – you'll find things you aren't slooking for – if you go look for a gf or bf you won't find one?
[TUTU: HOW DO YOU KNOW? , laughter cackling]
KEN: most people i know running non profits were found by the problem
TUTU: learn how to express your compassion, caring-ness. I want to be a little more like those i want to help; How about if all of us said to ISE: i don't want to eat a particular meal and the cost of it should be incorporated into donations from all of us
KEN: all sorts of things I would NEVER have imagined phones were used for because i didn't dictate what it would be used for ; you can teach how to fish or you can send the spades so they can learn on their own; go out with an open mind; look to try to understand and experience; dont go and think we can fix things; local people and knowledge is usually more efficient than what we [i imagine he is talking about white middle class people] can ever do.
TUTU: UBUNTU – a person is a person to other persons: i am because we are; i need you to be all you can be; so that I can be all I can be; I keep reminding you that we are all africans. its' not a figure of speech to say "we're family". if you deny this truth then we are in the problem we are in today; you spend billions on instruments on death and destruction and you see children dying who don't have clean water; we have enough resources for our world for be the paradise god wanted it to be;we have enough money to ensure that we site here and a billion people are hungry. there are people who go to bed hungry and get up in the morning and have no food and their children have to go to school and haven't eaten. Because we forgot that they are family; in family, the law is: you don't get what you invest; you don't say "baby what is your contribution to the family budget; baby contributes nothing but a few smells; but have you seen how much love is poured out on this one; you don't say to granny "money talks". in the health of family you know that it is from each according to their ability; to each according to their need; until that gets through into our numskulls we are constantly going to be wondering how much is the US spending on nuclear stuff; russia, iran
KEN: the system is broken ; most people benefit from the infrastructure on the planet
TORI: we have to keep "that heart" and sometimes our desire to change the world does more harm than good. what i've learned is that we need to really understand what it feels like to be on the receiving end; 1 key question : WHAT DO YOU WANT? a lot of assumption about what the world needs but that needs to be the first question that gets asked. You never know when you've changed someone's life – sometimes you do but most of the time you don't –
KEN: everyone wants scale, big numbers – but quite often if you've helped only one family you have given them opportunities that others haven't had; Humility is really in these people. the characteristic that is on the ground with people, brave or other
TUTU: on closing: i have seen young people – and the most touching thing is that they care ; and i just want to be sure that they care, and they do
TORI: it is heartwarming, realize you'll all be part of thee solution in little and big ways, and you can at least make a difference even if it isn't on the entire world
Cynthia's diction on Gabriella inspiring confidence
Cynthia informed me that she is leaving the ship, in India. Before she left she gave some words of wisdom on inspiring confidence in myself:
1. look people in the eyes when they talk to me
2. don't say "um" ; as in don't say anything when you aren't saying words; compose your thoughts first and then speak
3. trust your gut feeling
Thanks CYNTHIA!
I miss you on the MV Explorer.